Cooking Thyme With Tristan: Walt's White Chicken Chili
WALT'S WHITE CHICKEN CHILI
This is a banging dish and I know you'll dig it!
Here's with you will need:
1 pound of chicken
1⁄2 bag of frozen corn
1 can black beans
1 can great northern beans
1 can diced green chilies
1 lime
2⁄3 cup canola oil
5 cups of chicken broth
1 8oz cream cheese
2 tsp onion powder
2 tsp garlic salt
2 tsp red pepper flakes
2 tsp oregano
2 tsp cumin
2 tsp paprika
A liberal amount of salt and pepper to taste
Here's what you will need to do:
Cut the chicken and season with 1 tbsp of everything listed
In another pot, bring cream cheese, chicken broth and 1 tsp of the spices to a boil,
whisking throughout
Once cream cheese is melted, add chicken, corn, beans and chilies into pot
Spice it up by adding some more red pepper flakes and cumin as you go
Let simmer and let those ingredient marry each other, baby!
Serve hot and enjoy!
Well, this will be a perfect soup for a chilly fall day so bookmark this for the next quarantine in the fall… HA! It rocks right now but it will rock even more then!
Note: it's even better the next day! Until next time…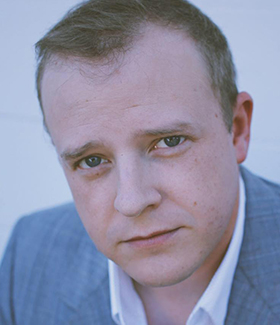 Tristan Layne Tapscott has been dubbed the "Quad Cities' P.T. Barnum" and although the person who initially said it meant it as an insult, he happily accepts the title.